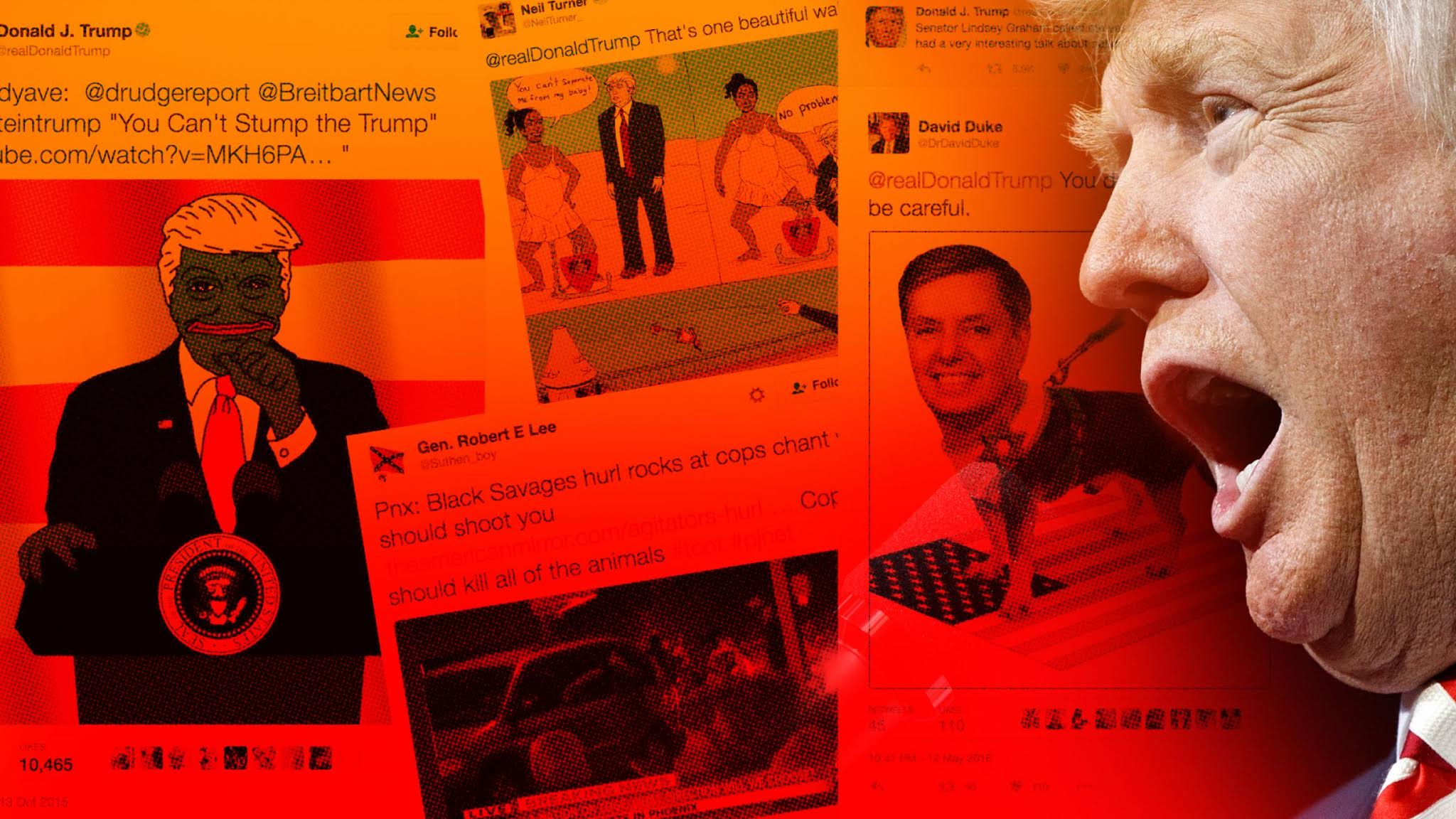 (Image source)
Today marks the one hundredth day of the Trump administration and his own peculiar brand of white supremacy. There are dozens of 100-day retrospectives around, including some beautifully written ones, but none that I've read so far try to connect the threads of white supremacy, white nationalism and Trumpism through these 100 days of outrage. This is my attempt. I'm not exactly sure why I did this in list-icle form, but this post is a kind of note-taking for a longer, narrative piece (a book maybe?) that I'm thinking through now. So. I hope this makes sense and is useful for someone else. And, if not, hey, I'll use it at some point.
A big tip of the hat to the good work Matt Kiser is doing over at WTFJHT. (I used his chronology of events to pull this 100-item list together, but I confess I only got to Day 38.)
I'll have more to say about all this in narrative form, before too long.  Let me know what I missed! Comments are open (for now).
~ Jessie Daniels, Professor of Sociology, Hunter College and the Graduate Center, CUNY. She is the author of several books, including White Lies (1997) and Cyber Racism (2009). You can follow her on Twitter at @JessieNYC.